History and Profile
1972
Initially as a men's brand, the Arezzo logo migrated to women's shoes. Its great success was marked by the launch of the Anabela model.
1976
Opening of the First Monobrand store – Gypsy
80's
The 1980s saw verticalization of production in the region of Minas Gerais
1983
Arezzo buys Gypsy and starts selling shoes at factory prices
1988
Start of Franchising operations with 10 openings in one year
90's
Expansion of physical stores and strategy focused on the franchise channel. Closing of industrial operations and focus on retail and outsourcing in Vale dos Sinos.
1990
Focus on R&D, Marketing, Communication and the fast development of models and trends.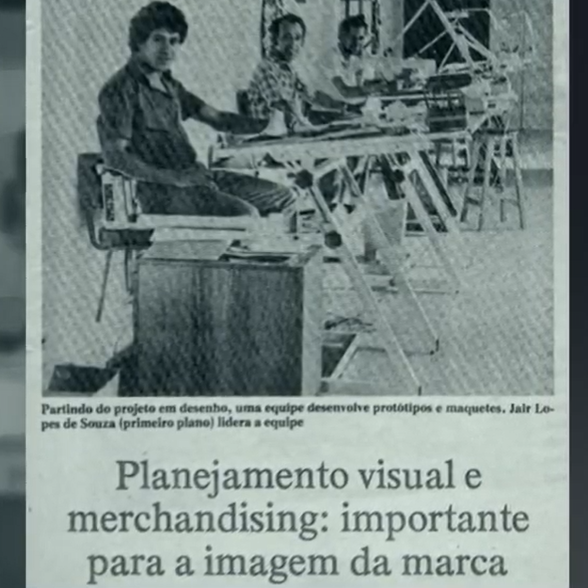 1991
The first Arezzo brand flagship store opened on Rua Oscar Freire in São Paulo
1993
Alexandre Birman at age 16 begins to be prepared for business succession
1995
At 18 years of age, Alexandre Birman founded the Schutz brand.
1997
Focus on the consumer and expectation of opening 200 stores by the year 2000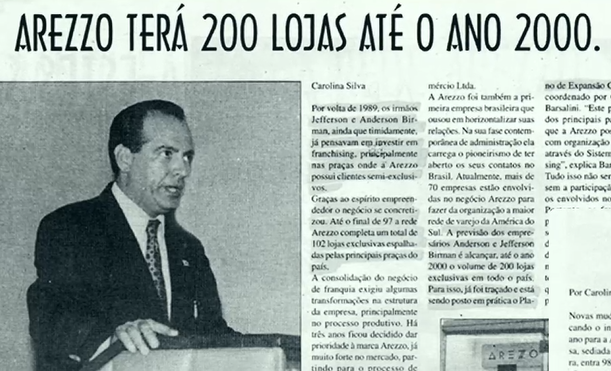 2007
This year saw the private equity fund Tarpon taking a stake in the company, and at the same time the Schutz business was merged into the group.
2008
Anacapri brand was launched – Focused in Quality, price, personality and, above all, comfort
2008
Alexandre Birman launched his own designer label in 2009, with a view to setting up luxury retail outlets worldwide
2011
Arezzo&Co went public. Its shares are listed under ticker ARZZ3 on the Novo Mercado segment of the São Paulo Stock Exchange
Launch of the group's first e-commerce, from Schutz brand
2012
The Schutz flagship store opened in September 2012 on Madison Avenue in New York. This was the group's first store outside Brazil.
2013
Inauguration of the headquarters in Campo Bom and concentration of production in Vale dos Sinos
2015
Fiever, was born as a cool, unpretentious urban brand aimed at a young audience
2016
Inauguration of the distribution center in Cariacíca - ES
2016
Schutz brand achieved further significant recognition in the US market: the Footwear News "Brand of the Year" award.
2017
Start of the Arezzo brand's Light Project, focusing on smaller cities
2018
Beginning of the digital transformation at Arezzo&Co
2018
Inauguration of the new Arezzo&Co collection space, with more than 100,000 items including shoes, bags and accessories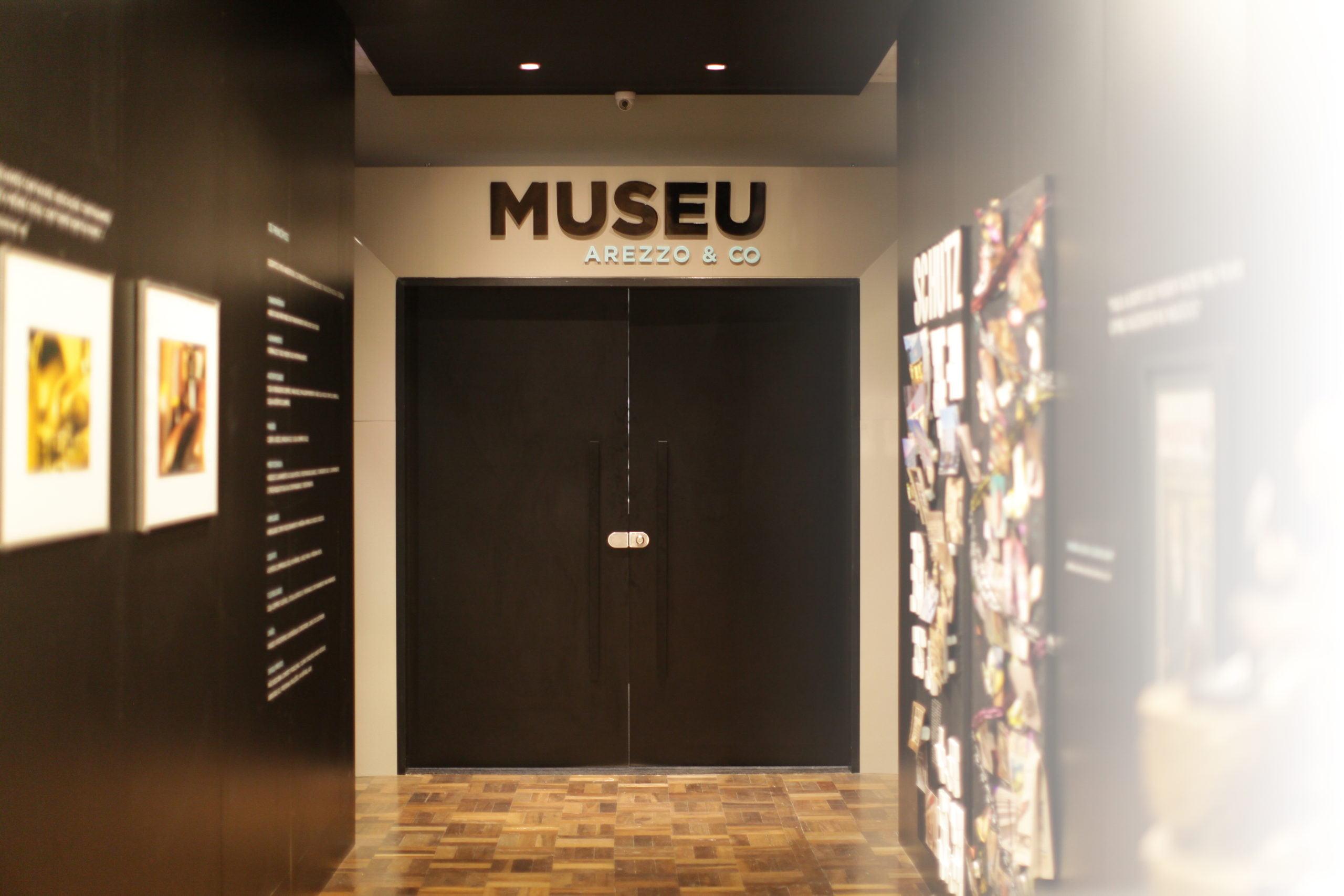 2018
Arezzo&Co launched its 6th brand. With timeless style, Alme seeks to meet a demand from women who want comfortable but beautiful shoes for every occasion of the day.
2019
Elaboration of the Da Vinci Project: Arezzo&Co's long-term strategic planning
2019
Arezzo&Co announced an agreement to be the exclusive distributor of Vans brand of footwear, apparel and accessories in Brazil.
2020
Fast adaptation to the crisis faced by the pandemic
Historical incorporation - Grupo Reserva becomes part of Arezzo & Co and its lifestyle / clothing arm AR&CO is born
Entry into the Full Plastic market with the launch of the Arezzo Sublabel – Brizza
Launch of ZZ Mall, the group's marketplace, under the creative directorship of Marina Ruy Barbosa
Acquisition of 75% of Brechó Online TROC and entry into the circular economy
Creation of ZZ Ventures - Arm of Corporate Venture Capital to approach the universe of start ups
2021
Acquisition of the Digital Native Brand, Baw Clothing, complementing AR&CO's lifestyle and apparel arm now with Streetwear
2021
Acquisition of MyShoes brand and start of the strategic partnership with Mercado Livre